The taste of the owner of the home is often hidden in the small details of the home, and the hardware is just the soul of home decoration, of which the small handle is the finishing touch of the cabinet door, small to a few dozens of pieces, the right choice can improve the overall home style. Today, from the hardware handle purchase elements, hardware handle style with two aspects to talk about this common and often ignored small things.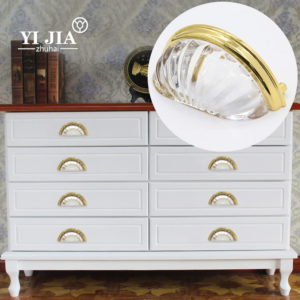 Once the hardware is selected, it will rarely have the opportunity to update, and the selection is often a lifetime thing. Cabinet door handle wonderful collocation, poor choice of materials easy to rust easy to scrape hands will affect our good mood of the day, in the purchase of hardware handle can not be taken lightly.
Hardware handle purchase elements decoration no small matter, fine selection is too much. Quality control is the most important point. All the hardware used in the wardrobe will undergo strict cold and heat cycle testing and neutral salt spray test, the higher the grade, the longer the product can be used.
Style is also a key factor to consider. Cabinet doors of different materials and different home decoration styles should also match different styles of hardware handles.
Hardware handle may be the most insignificant hardware accessories in the whole home, and it is often overlooked in the process of decoration. But for the doors, Windows, drawers, cabinets and other furniture that can be seen everywhere in the home, the handle is everywhere.
In addition to the above two points to pay attention to, there are three more intuitive elements to recognize the purchase of handle! Choose a handle, first of all to see how stable it is, loose handle will undoubtedly add a lot of unnecessary trouble to life, practical is very key.
Field experience the stability of the hand can bring a good intuitive feeling, pulling, twisting is essential, the hand stable can also let yourself say goodbye to the gadgets, the hand "0 maintenance" is also the ultimate need to improve happiness. Whether it is zinc alloy or aluminum alloy handle, hold the handle and open the drawer, even if you twist it hard, it will not affect the original state of the handle.
For the big door of the wardrobe, of course, we should also pursue the stability of the cabinet door. The reserved space and pull of the handle can feel its close connection and integration with the cabinet door.
Secondly, when selecting the handle, we should pay attention to whether the surface of the handle is skin-friendly, whether it can provide a good touch, start to experience it, no burrs do not scratch the hand is a basic requirement, and the smooth experience can make people realize the exquisite details of life.