Glamorous clear crystal furniture knobs 45mm has a lot of colors for customers to choose, or customers can also customize the color and size, we will do our best to give customers the best products. We have a set of workshop support, selected from raw materials to finished products, easy to good quality assurance. Careful care of each product, enthusiastic reception of each visitor, patiently answer every question, carefully service every customer.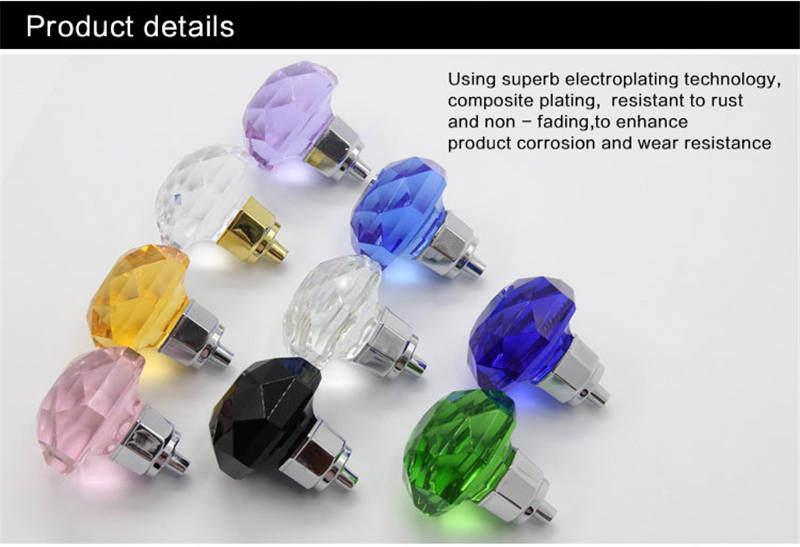 Surface treatment lines designed to meet the ergonomic design, and has a artistic atmosphere, soft curve, so that the handle looks beautiful and comfortable. Quality K9 crystal, color is good, shiny shiny, crystal transparent, angle, we do not miss each one can optimize the details, and strive to show you the best products.
This product is designed according to market demand, I believe will meet your requirements. 
We improve the taste of life, just because of your careful, from the details to change a home, people more comfortable leisure, change life. You family may be because of you purchuse Glamorous clear crystal furniture knobs 45mm and become more fashionable and warm, you can try it.